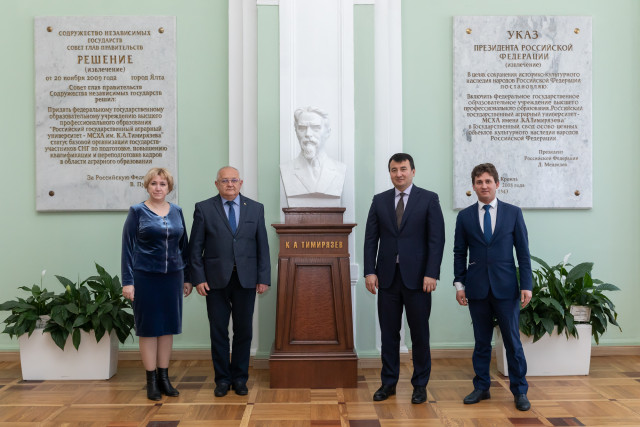 During the working meeting, the parties exchanged views on the development of effective interaction between the RT SAU and specialized organizations of the Republic of Uzbekistan.
Currently, comprehensive cooperation between Russia and Uzbekistan is developing, contacts are strengthening at the level of presidents, governments and parliaments, cultural and humanitarian ties are significantly strengthening. There is active interaction in the field of higher education. Many Uzbek ministries and departments express their intentions to establish direct relationships with leading Russian specialized universities.
At the workshop, the possibilities of implementing the plan of joint practical measures were discussed. Promising tasks were outlined, an agreement was reached on holding a repeat visit of the Uzbek delegation next year with the participation of leading scientists of the friendly state.
https://www.timacad.ru/news/timiriazevskuiu-akademiiu-posetil-ministr-selskogo-khoziaistva-uzbekistana-zh-a-khodzhaev